About Us
Focus on precision engineering and rapid product development has made us,
NCR Enterprises,
a progressive
manufacturer
and
exporter
in this vertical. Within a short span of time since 2016, we have made our presence noticeable by making available highly reliable
GI Earthing Electrode, Earthing Rod Set, Pure Copper Earthing Plate, MS Painted Cable Tray, etc.
Instant success, sound position and satisfactory client base in the industry are attributed to our capability and knowledge of helping customers with value added solutions. We are supported by talented personnel and trained professionals who have extensive knowledge of the products and are available to guide customers throughout every aspect of our process.
Through collaborative and effective teamwork, we identify new solutions, improve and supply material of standard specifics that meets and exceeds clients expectations. It is not only the quality but our excellent customer support which has contributed to our success.


Why Us?
Using our enhanced efficiencies, maintaining an uninterrupted production flow and reduced costs, we have become a company to rely upon in the competitive domain. Some other factors which make us a company worthy of lasting association are:
We have knowledge and skills in abundance. This helps us in the fabrication of finest MS Painted Cable Tray, Pure Copper Earthing Plate, etc., with much ease and speed.
Timely service is important to us. We have tied up with renowned logistics companies to make products available to clients in minimum time period.
Everything is manufactured in house. This gives us full control on the production process and also assurance of highest standards.
Quality is at the core of our business. Every product leaving our premises undergoes series of quality assessment tests.
Clientele
Clients are important to us and their satisfaction is our priority. To make sure their needs are perfectly fulfilled by us, we keep ourselves up-to-date with the latest technology as well as continuously make investments in our production facility. Providing best earthing products and services at best prices have made us a preferred choice of reputed names like
Indian Ocean Climate Initiative, Havells, CCS Group
and
BHEL.Brands We Deal In
Our products are popular in the market with brand names NCR and IONIA.
We are accepting only bulk quantity orders.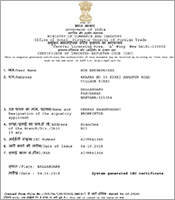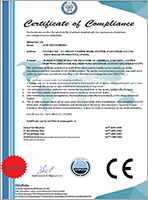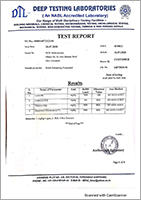 Read More